I never thought that I will be writing this blog post so soon. Exactly before 20 months back, that is on Sep-14, 2011, my mom passed away. That's when I had written a blog post titled "Mom is God".
20 months later, on May 2, 2013, my dad passed away due to Cardiac arrest. He was free from any evident health problems and was perfectly fine till the day before he died. On May 1st night, he watched IPL match till 11.30pm and slept. He never woke up after that. His soul departed while he is was asleep.
His death came as a big shock to the entire family since no one expected it. In fact on May 1, he was doing a voluntary service for Municipality by making announcements about water tax in public service systems by going street by to street.
As per his wish, we donated his body to Theni medical College where we had donated my mother's body as well in 2011. When my mom passed away, it's my father who was instrumental in making the body donation. When he passed away suddenly, my elder brother and I had no confusion in doing his body to medical college. It will be used by the Medical college students to understand the parts of human body as a part of their subject "Anatomy".
This is only the 4th body donation after we donated our mom's body in 2011. That is in 20 months' time, only 3 people have made body donation. When I spoke with the staff in Anatomy department, they told that a batch of 100 students requires 20 bodies so that every 5 students get to research and learn with the help of 1 human body. But today, for a group of 100 students they use only 1 or 2 bodies there by giving less exposure for students to learn things practically. I'm proud that my parents continue to help others post their demise too.
My mom and dad in below picture
Click on news article to read it in bigger fonts

I'm sharing few lessons that I've learnt from my dad, which I feel will be useful to others as well:
1. Help others: I have always seen my dad as a person who is ever-ready to extend a helping hand. He served as a volunteer in many organizations like Lions club, Rotary, Red cross etc. He used to do conduct monthly eye camps and medical camps in Arni, Tiruvannamalai dt, Tamilnadu where he spent the majority of his life. He also started organizing medical camps in Chinnalapatti, Dindugal dt where he moved post my mom's death. He used to shuttle between Arni and Chinnalapatti for past 20 months to organize these camps.
He had also volunteered for many Team Everest activities and many volunteers know him personally.
2. Let your profit equals efforts: He worked as a photographer and videographer for marriages and other special functions. When other vendors charge Rs 3000 per marriage, my dad charges only Rs 1500. He used to tell the expense comes to Rs 750 and rest can be profit. He believed that charging too much for a service and making profits is also a form of cheating.
3. Be ethical in your work: Later in his career, he ran a xerox shop. It was a practice among the Xerox vendors to take photocopies of ration shop application form and sell it for Rs. 10 per form. While other vendors sold a form for Rs 10, my dad used to sell it for Re 1. He used to tell that it is not ethical to charge high just because it is an application form. For him, it's yet another paper photocopied.
4. Forgive and Forget: My mom told this story to us. Once in a public meeting, one of my dad's friends tried to hit my father with his footwear. I'm not sure what the problem was. The next day my dad went to his shop to speak with him with no hard-feelings. Though my mom never spoke with that person after this incident because of the humiliation he bought to her husband (My dad), my father treated him as his friend for ever. He forgives and forgets every thing.
5. Don't spend money unnecessarily: He never spends money on unnecessary things. I have never seen him buying a shirt that was more than Rs 100. Even few years back, he bought 5 shirts each worth Rs 40. He posed a simple yet meaningful question, "when the quality of the shirts is good and why spend more unnecessarily and on unnecessary things?"
I have never seen him taking Auto-rickshaw for distances less than 3Kms. He goes by walk most of the times. Even if it is mid night, he used to walk thus saving his hard earned money.
6. Save money: One good habit that I learnt from my dad is to save money. Whenever he had some money in hand, he saved it in the form of LIC policy. If I get a salary hike, he will would ask me whether he can open a new LIC policy in on my name. He gave great importance to save the money which he earned with by hard work. He also buys items in bulk to save money. If we need soap he either buys dozen or half a dozen soaps to save money.
7. Save for others too: I have seen my dad and mom saving money for my relatives and their kids. So many LIC policies had been taken on their names for which the premium amount was paid every year by my parents. One of my relatives had a girl baby. Immediately, my parent's started a LIC policy in the name of baby in such a way the policy gets matured when she is 23 years old. I asked why 23 years and they replied that the girl's family starts thinking about her marriage when she is 23 and this money will be useful for them. What a planning!
8. Better tell than keep it inside: Those who know my dad personally would know the fact that he is short tempered. He immediately expresses his feelings that sometimes might have hurt others too. But I always felt that it is better to express things instead of holding them back and back bite or let that feeling rot within you and cause mental torment. I have never seen him speaking behind someone's back. My mom used to tell me that he is a 60 years old child who keeps nothing in his heart.
He is my biggest role model and inspiration to do social service. I thought that he will be there with all my success and failures. Never felt that he will leave so early. I believe that my parents will be watching me and my brother throughout our lives. It's their blessings which will keep us going.
I lost my dad. This world lost a good human being and a wonderful volunteer.
And yes.. If mom is God, dad is God too…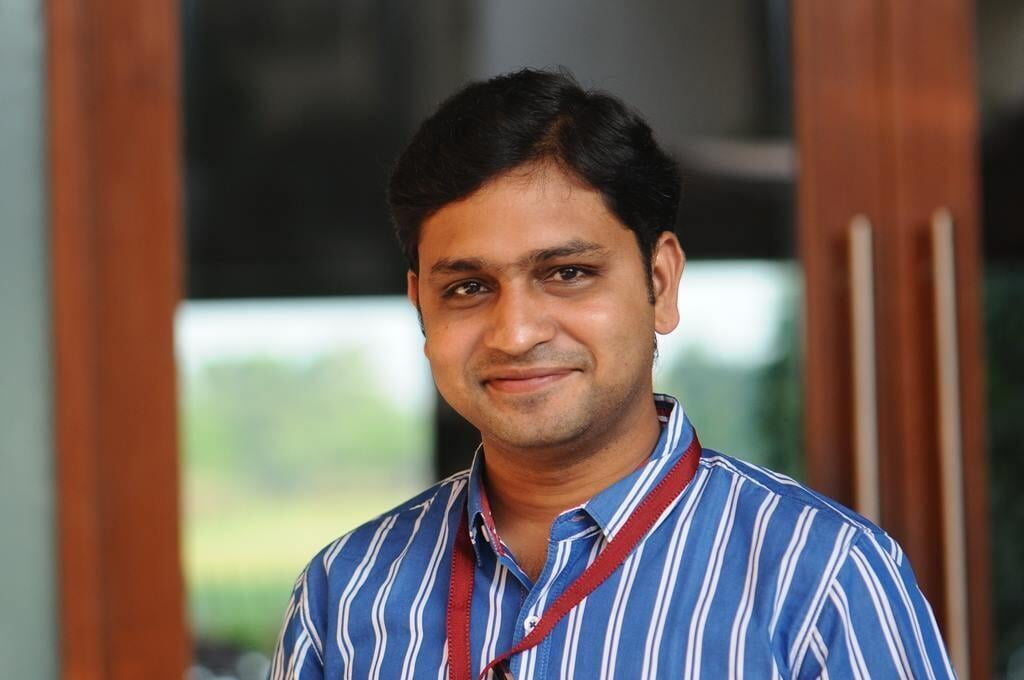 About the Author:


I'm the founder of Team Everest, a non profit org working to promote volunteering in India, managing 15,000 volunteers and working with 40,000 children every year.
For 8 years (2006 to 2014), I worked in Cognizant. I quit my job 5 years back to promote volunteering in India. My dream is to inspire every Indian to Volunteer.
You can know more about the work we do in www.teameverest.ngo